About Us
While our specialty is tires, we also provide Tire Engineers customers the convenience and peace of mind that comes from the knowing we can take care of your entire car. Our certified mechanics provide a wide range of mechanical services, as well as a 20-point safety inspection, all while providing the quality work, friendliness and integrity that you expect from Tire Engineers.
Our team of certified tire experts is here to help you keep your tires in proper shape through maintenance, inspections and any necessary repairs. Each of our 16 locations features a full-service mechanical department and a complete assortment of top-quality tires from all the leading brands.
From our start in 1979, we have grown to 218 Express Oil Change stores and 41 tire stores throughout the country. Express Oil Change & Tire Engineers is now one of the leading automotive service providers in the South, leading the industry through excellence, innovation and growth. Your safety is our top concern.
'Tire Engineers – Trusted Professionals'.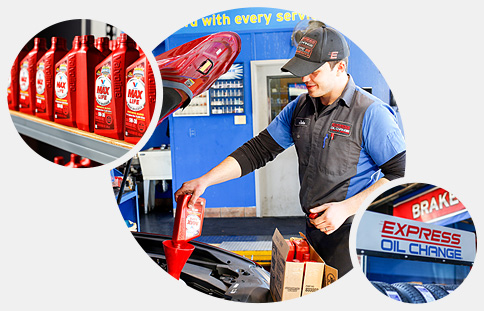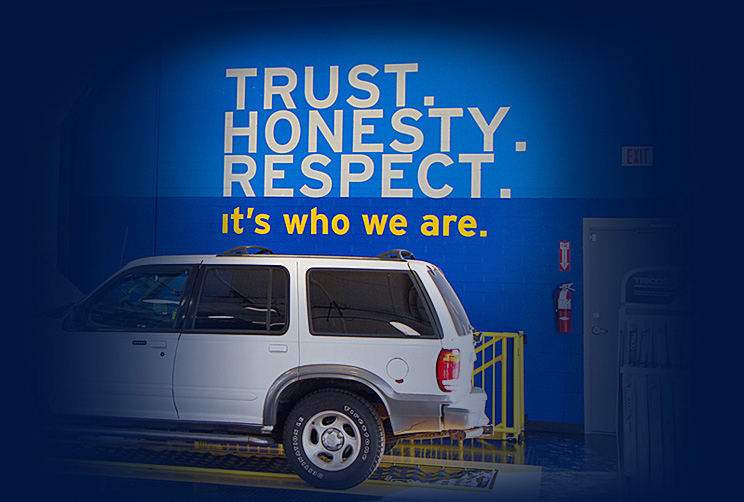 Why Us?
Quality Work, Friendliness, Integrity
Each and every Express Oil Change & Tire Engineers houses a full-service automotive mechanical department staffed by experienced technicians. Our ASE-certified technicians provide total car care through the use of state-of-the-art equipment and premium parts.

Our commitment to you, our customer, is quality work, friendliness, and integrity in everything that we do. At Express Oil Change & Tire Engineers, quality work, friendliness, and integrity means:
We won't pressure you to buy any service or parts
We won't waste your time – our oil change service is quick and convenient – you wait in your vehicle and you never need an appointment
We won't deeply discount our oil change prices only to add-on fees or cross-sell additional services
We won't recommend any service that is not immediately needed
Mission/Values
Pride of Workmanship
At Express Oil Change & Tire Engineers, every action we take and every decision we make is guided by our mission, our core values, and our vision.

Express Oil Change & Tire Engineers - Our Mission

"To give each customer the assurance that their car is well-maintained by providing the highest quality automotive products and services delivered quickly and conveniently in a superior environment by a friendly, professional staff emphasizing integrity in every action."

Express Oil Change & Tire Engineers - Our Core Values
Integrity
Pride of Workmanship
Quality
Teamwork
Enthusiasm
Friendliness
Continuous Improvement
Express Oil Change & Tire Engineers - Our Vision

"We are the pre-eminent automotive maintenance provider, leading our industry through excellence, innovation, and growth."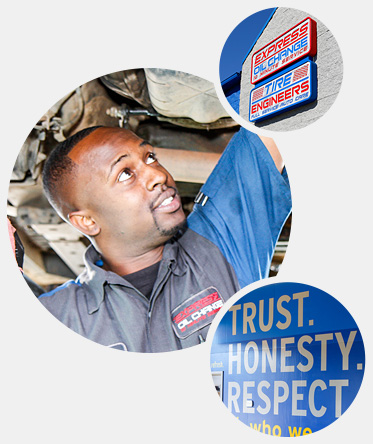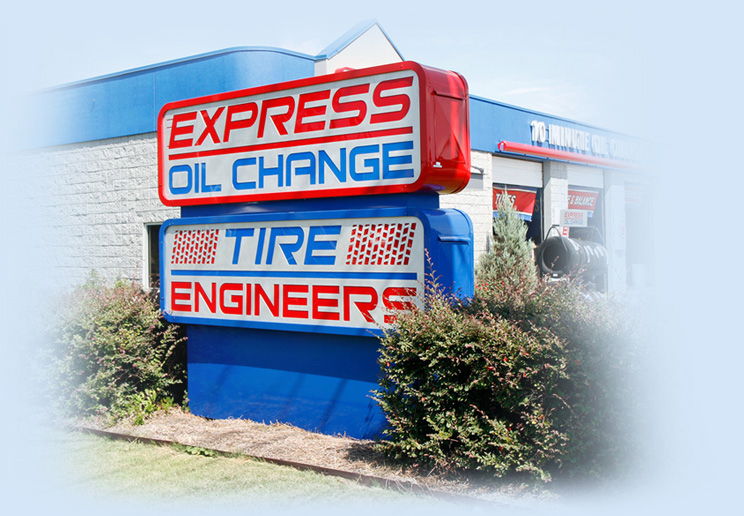 Environmental Consciousness
Express Oil Change & Tire Engineers takes our stewardship of the environment seriously. That' why when we perform an oil change on your vehicle, each and every drop of used oil that we remove from your vehicle is recycled. On a regular basis, used motor oil is removed from our environmentally-safe receptacles by companies that specialize in the recycling of used motor oil. This process helps ensure that used motor oil does not end up in landfills where serious soil contamination can occur. The used motor oil is cleaned and replenished with additives so that the refined oil can be used again. A small percentage of recycled motor oil is once again used for vehicle lubrication. The vast majority of it, however, is used for commercial and industrial purposes such as heating oil in power and manufacturing plants or in asphalt production.

If you choose to change your motor oil yourself Express Oil Change & Tire Engineers will gladly accept your used motor oil for recycling. Simply drop off your used motor oil in an acceptable container to any Express Oil Change® & Tire Engineers and we will store it in our used oil receptacle for pick-up and recycling.